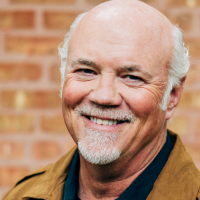 David W. Berner
Literary Fiction, Biographies & Memoirs
Profession

author, journalist, broadcaster
David Berner is an award-winning journalist, broadcaster, author, and teacher. He has been the Writer-in-Residence at the Jack Kerouac Project in Orlando, FL and at the Ernest Hemingway Birthplace Home in Oak Park, IL. He's won awards from the Society of Midland Authors, the Chicago Writers Association, and an honor from the Eric Hoffer Book Awards. He regularly contributes to the CBS Radio Network and has contributed to public radio stations around the country, including NPR's Weekend Edition.

David's latest book, THE CONSEQUENCE OF STARS (Adelaide Books NY/Lisbon) is a memoir about searching for home. Reviewers have called it heartwarming, and at times both humorous and poignant.
His first book, ACCIDENTAL LESSONS (Strategic) was awarded the Royal Dragonfly Grand Prize for Literature. In 2011, David was awarded the position of Writer-in-Residence at the Jack Kerouac Project in Orlando, Florida and his memoir – ANY ROAD WILL TAKE YOU THERE: A Journey of Fathers and Sons (Dream of Thing Publishing) – is a product of the three months spent at Kerouac's former home. The book won the Chicago Writers Association "Book of the Year" award in 2013. In 2015, he was award the Writer-in-Residence honor by the Ernest Hemingway Foundation of Oak Park and his collection of essays, THERE'S A HAMSTER IN THE DASHBOARD (Dream of Things Publishing) was named a 2015 "Best Book" by the Chicago Book Review. He has also performed live literature at 2nd Story, Essay Fiesta, and Sunday Salon.
Successful people are not gifted; they just work hard, then succeed on purpose.
G. K. Nielson